At 14:00 on August 18, 2020, a group of 4 leaders from the Beauty&Health Category of AliExpress, Alibaba visited our company to inspect and investigation the development of AliExpress cross-border e-commerce and the company's future development strategy. Our company general manager Mr. Zhao and Zhang Chuang, Ca Xianxu from cross-border e-commerce department accompanied the reception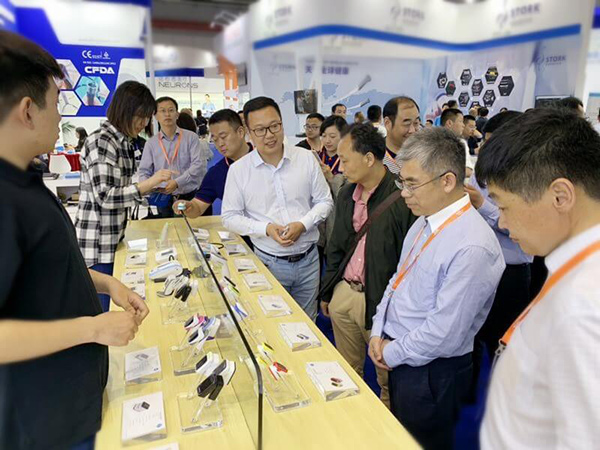 The visiting leaders who under the leadership of Mr. Zhao, watched video demonstrations learned Yonker Medical's service products, service advantages, operating procedures, daily management, data tools, etc., and Mr. Zhao also carefully introduced the detail of  company's development history and current situation, the company's business philosophy, as well as the development of e-commerce, big data, innovative medical technology and other fields. Especially introduced the outstanding achievements of our company in the construction of cross-border e-commerce and four major e-commerce platforms in recent years.
The leaders of AliExpress have highly praised and recognized our company's comprehensive development in enterprise e-commerce, cross-border e-commerce, big data and innovative medical technology. They also said that our company is a high-quality customer and important partner of Alibaba. They are very grateful for our company's trust and support for Alibaba. As an e-commerce company in the medical device industry, our development achievements in e-commerce, cross-border e-commerce and other fields have set an example for national enterprises. In the next step, both parties can further strengthen cross-border e-commerce, big data and other aspects to extensive cooperation so as to achieve a better win-win situation.
Mr. Zhao expressed his gratitude to all the leaders for their long-term attention and support to Yonker Medical. Alibaba's high-quality services have a positive effect on the rapid development of our company's cross-border e-commerce. As an e-commerce company, Alibaba's development philosophy and speed are world-class. In the future, we will further deepen the exchanges and cooperation with Alibaba, explore new ways for enterprise development in the Internet + era, and strive to compete in cross-border e-commerce, technology and medical care. More achievements in innovation and other fields.
---
Post time: Jul-22-2021